The Arizona summer is upon us and people everywhere are looking to cool down. It's no secret that issues with commercial real estate leases can naturally arise as tenants justifiably crank up HVAC units to keep their employees and customers cool and comfortable while some landlords fret the increased demand on their systems (and feel the impact on their bottom line).
Landlords and tenants should consider the following tips for their leases so they can "chill out" and get the deal done:
Replacements: One of the more expensive items of capital items to replace is an HVAC unit. Many factors can contribute to whether either a tenant or landlord will assume the expense of HVAC replacement, including, for example, the age and condition of the units, whether a tenant improvement allowance was given to purchase the units, and the length of the lease term. A tenant may also request that the landlord make certain representations about the condition of the HVAC at the time that the premises is delivered or, for newer units, request that any manufacturer's warranty is assigned to the tenant for its benefit during the lease term. Another consideration central to this discussion is timing of a replacement. The shorter the lease term, the less likely the tenant will agree to take on full liability for the replacement of any HVAC units. But in the context of a longer lease term, if a unit must be replaced at within the last few years of term, it is fair to share replacement costs, with the cost of the replacement HVAC unit amortized over its useful life similar to other capital expenses.
Maintenance: Most net leases require the tenant to maintain the HVAC units that are located in or serve the premises. However, since the landlord owns the units, it is common to require a tenant to perform preventative maintenance on a periodic basis, and include those requirements in the lease. Some landlords will want the right to approve the contractor servicing the HVAC units. At the outset, the parties should consider various rights and remedies surrounding HVAC maintenance, including self-help rights for the landlord if the tenant fails to maintain the units, roof access issues, changes in applicable governmental rules and regulations and whether the landlord will grant a cap on repair fees.
Excessive Use: Certain types of business may have a greater demand for HVAC services than other. In those cases, in situations where HVAC service is provided and paid for by the landlord, a landlord will seek flexibility to increase charges if a tenant's usage of HVAC services exceeds the use that the landlord determines to be typical, normal and customary for the project. To be fair, a landlord should have a mechanism in place to determine the amount of such excess use – such as by installing a separate meter or other measuring device – and have the right to charge the tenant for actual excess usage. Similarly, some landlords may include specific standards in its lease to determine whether the HVAC services used by the tenant are extraordinary. For example, the lease can state that the landlord will provide enough air to reasonably cool a certain number of people per square feet of space in the premises. Another issue to consider during lease negotiations is computer equipment, such as a central server room, that needs to be cooled during non-business hours.
After Hours Use: In the full service office lease context, usually the landlord provides HVAC services during standard building hours, oftentimes limited to weekday business hours except for federal and state holidays. If a tenant wishes to use HVAC services for additional hours (such as on weekends or nighttime use), it is reasonable for the landlord to pass through those extra charges associated with that excess use by the tenant. From the tenant's perspective, they will want to the lease to state the hourly rate for such after hours use.
Stein Law routinely prepares and negotiates shopping center, office and industrial leases on behalf of both landlord and tenants. For more information as to how we can be of service, please call (480) 889-8948, send an email to [email protected] or visit www.SteinLawPLC.com.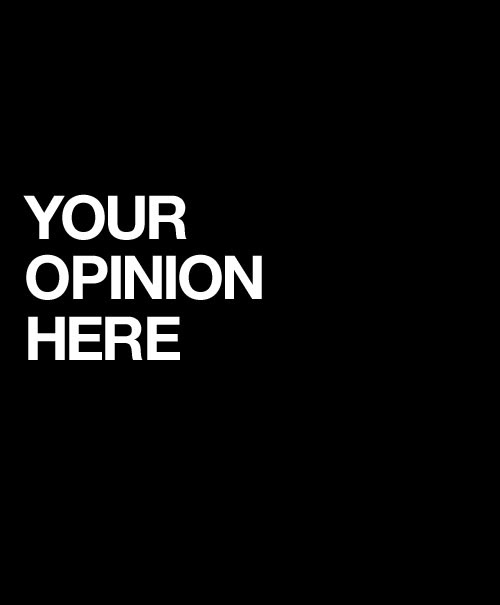 Be sure to check out our affiliated website, www.arizonalegalopinions.com, which is focused on our practice area dedicated to delivering attorney opinion letters for all commercial real estate lending transactions.
Stein Law, PLC is a boutique business and real estate deal firm focused on:
Real estate acquisitions and sales, development and leasing (both tenant and landlord);
Business transactions, operating agreements, joint venture structuring and corporate contracts;
Loan financings, workouts and modifications; and
Hospitality development, management and licensing matters.
The following is a link to our Stein Law, PLC Recent Developments Archives: Recent Developments Archives
Below are some noteworthy 2Q16 Stein Law closed deals:
Multi-family portfolio purchase with joint private equity and Freddie Mac financing (Tempe)
Student Housing purchase with agency financing and private equity (San Marcos, TX)
Restaurant pad sale with retail development integration (Phoenix)
Duel largescale office complex "bridge" refinancing and venture structuring (Phoenix)
Former grocery store and retail purchase for Asian-focused market development (Mesa)
Multi-family apartment purchase with private equity and traditional financing (Chandler)
Shopping center pad acquisition, financing and lease-up and development (Phoenix)
Shopping center sale (Glendale)
Copyright © 2016 Stein Law, PLC, All rights reserved.