Duck and Coverage: Understanding Standard vs. Extended Arizona Title Insurance Coverage
As a firm that focuses on real estate transactions, we have tried to stress the importance to our clients to not only obtain appropriate title insurance, but to more importantly understand the policy that is being purchased and the covered and uncovered risks. All types of insurance can be confusing and title insurance is not different. Generally speaking, title insurance provides coverage for future claims/ losses due to title defects which are created by some past event. An important thing to remember is that, most often, the amount of insurance coverage is equivalent to the purchase price of the property. For Arizona owners, a paramount decision is whether to obtain "standard coverage" or "extended coverage." The majority of title insurers in Arizona offer the "ALTA 2006 Owner's Policy" (with "ALTA" standing for American Land Title Association). The custom in Arizona is that the seller typically pays for standard coverage so buyers may be tempted to stop at that. It is widely understood that this practice comes from the related tradition of sellers only providing special warranty deeds (warranting their own acts but none others) as opposed to general warranty deeds, which guarantee title against the acts of all parties going all the way back. However, more often than not standard coverage alone is not adequate for commercial property. Generally speaking, both standard coverage and extended coverage will cover losses as a result of unmarketability of title, including title being vested in a party other than as stated in the title insurance commitment/policy, the lack of legal right of access to/from the subject property and defects that arise after a policy has been issued but prior to the recording of the conveying deed. However, standard coverage contains FIVE standard exceptions from coverage (also called general exceptions) that can generally be covered with extended coverage: (1) taxes or special assessments that are not shown as existing liens by the public records; (2) rights or claims of parties in possession not shown by the public records; (3) easements, or claims of easements, not shown by the public record; (4) encroachments, overlaps, boundary line disputes, or other matters that would be disclosed by an accurate survey and inspection of the premises; and (5) any lien, or right to a lien, for services, labor, or material heretofore or hereafter furnished, imposed by law and not shown by the public records. Obviously, the need for obtaining extended coverage becomes more important when there are situations giving rise to potential defects related, such as:
Unreported matters, such as claims for adverse possession or prescriptive easement;
Deed to land with buildings encroaching on land of another;
Incorrect survey;
Liens not in the public record, such as mechanics' or estate tax liens; and
Pre-existing violations of subdivision laws, zoning ordinances or CC&R's.
In any event, neither standard nor extended coverage will generally cover: (1) land use laws (including zoning and environmental regulations); (2) eminent domain (unless notice of such rights is publically recorded); (3) defects or claims known to the insured and not known by the insurance company; (4) bankruptcy claims relating to fraudulent conveyances and preferential transfers; and (5) real estate tax liens created between the date of the policy and the date of recording the deed. Even with these risks in mind, additional coverage may be available by way of various endorsements that pertain to property specific issues or items of general concern.  Examples of common endorsements include coverage for any loss due to third party mineral or water rights, removal of the requirement for arbitration, and an owner's comprehensive endorsement. Title insurance is not one-sized fits all. Different types of commercial property call for different levels of types of coverage and we can evaluate which type of policy, and which endorsements to that policy, is appropriate for a particular deal to protect their interests. For more information please call (480) 889-8948, send an email to 
[email protected]
 or visit 
www.SteinLawPLC.com
.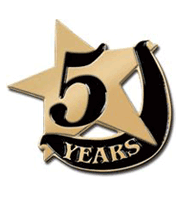 On December 1, Stein Law celebrated its five year anniversary.  Thank you to our clients, friends and family for letting us serve as your trusted counsel.  Best wishes to all for a safe, healthy, happy and prosperous new year!
Stein Law, PLC is a boutique business and real estate deal firm focused on:
Real estate acquisitions and sales, development and leasing (both tenant and landlord);
Business transactions, operating agreements, joint venture structuring and corporate contracts;
Loan financings, workouts and modifications; and
Hospitality development, management and licensing matters.
The following is a link to our Stein Law, PLC Recent Developments Archives:
Below are some of the exciting representations Stein Law handled in 4Q13:
Purchase of 659-unit multi-family apartment project with private equity and CMBS financing (Dec, 2013);
Purchase of three-property multifamily portfolio closed with a combination of private equity of segregated CMBS and agency financing (Dec, 2013);
Purchase of 278-unit multi-family apartment project with private equity and structured financing (Nov, 2013);
Represented private equity investor for 250-unit complex (Oct, 2013); and
Purchase of 260-unit multi-family property with traditional financing (Oct, 2013).
Copyright © 2013 Stein Law, PLC, All rights reserved.